Debate Night!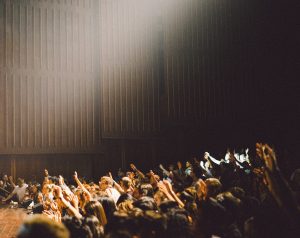 Our meeting on 31st May 2017 will be a special one once again as a bonus meeting being 5th Wednesday in the month. Back by popular demand it is a Debate Night!!!
Come along and try your hands at practicing another skill of debating for or against a subject that you might not even have thought about before! So really this is one for your diaries………. Wednesday 14th June 2017 will also be a special evening in as much as a part of it will take up the AGM. That is when St Paul's Speakers will be voting in a new president/s, and other vital functionaries for the committee to ensure the success of this club continues.
Last Meeting
Our last meeting on 10th May felt like a marathon and Oleksandra as toastmaster guided us all through 5 speeches with evaluators and a wonderful set of table topics.
Gavin entertained us all with his speech number 5 about technology… friend or foe?
Thien Trang gave us her persuasive ideas for us to adopt her viewpoint on recycling, up cycling and reading labels as to checking on the source of the clothes we are buying.
Finally by David delivering his humourous speech from the advance manual advising us of the perils of alcohol!!
This range of speeches covering various levels of the speech projects confirmed to everyone that St Paul's Speakers is a superlative club.
Oleksandra had a grand team to support her in this extravaganza:
Rakesh – Grammarian – His first appearance as grammarian had so much language to comment on with 'superlative' as the word of the day.
Solmaz – Time Keeper – Thanks to Solmaz for stepping in at the last minure.
Sifat one of our new members dived straight into the tough role of Table Tapics master and unusually invited members to come up and sell the most unusual items! (i.e. a bicycle for the whole family or a dimple maker.)
Evaluators included:
Florian
Christopher
David thanks for stepping in last minute
Caroline – for table topic evaluation
We would like to give a special mention to welcome back for the evening, an old friend of St Paul's Speakers, Marcel. Marcel often used to visit our club when he is in London. He now is based in Europe and it was delightful to welcome him back.