Our meeting on Wednesday 12th October was quite INEFFABLE. We had a bumper number of wonderful guests, and our speakers for the evening certainly demonstrated what coming to St. Paul's Speakers is all about!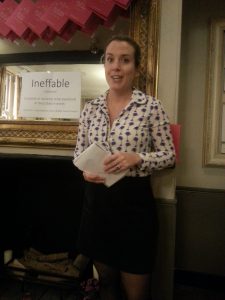 Michael in his charming manner steered the events of the evening. Our three speakers delivered 3 exquisite speeches: Solmaz spoke about a Danish concept called hygge (pronounced hoo-ga), meaning living cozily, perfect for this time of year. Christine delivered a wonderful heartfelt speech, where she persuaded us to turn our "should" into a "must". She also won the well-deserved best speaker award. Finally, David from the advanced manuals interpreted MP Robin Cooks' 2003 resignation speech.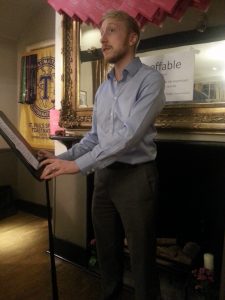 Florian as Table Topics Master challenged members and guests to deliver impromptu speeches on numbers he randomly assigned! From 47 to 800,000, stories were created by our eight speakers. David won the best table topic award.
Evaluators Kris, Sushma, Ania and Stephen gave structured feedback for everyone in a solid and encouraging way.
Our meeting ended with a very constructive general evaluation by Hien Vo from MLP London Bridge Speakers.