Wednesday's meet was a big day – a Speech & Evaluation Contest – deciding who would represent St Paul's Speakers in the area round. Joy was the evening's Chairperson, guiding everyone through the evening events.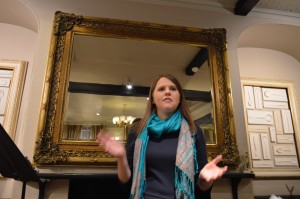 The contest started with Christopher's speech "Letters from the Past", telling us of his experience discovering a cache of letters written home by a family member in WWII. Christopher engaged the audience with the story of these letters and what they contained in a warm and interesting speech.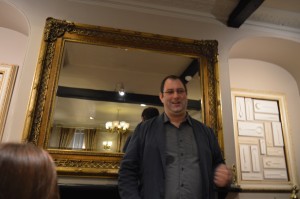 Next up, David delivered his speech "Dead Cat Politics", looking at the way in which many current British and American politicians undermine their political opponents by recourse to personal attacks or by sidestepping issues by use of populist appeals. It was a heartfelt speech that was robustly argued.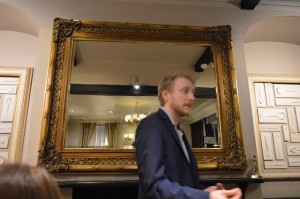 Next, James gave his speech "Classic Self Help" which began by looking at the "Marshmallow Experiments" of the 1970s and the art of resisting temptation, before moving, via Odysseus, to discussing Marcus Aurelius and his approach to personal fulfilment. It was a speech that combined scholarly content with humour and a touch of philosophy.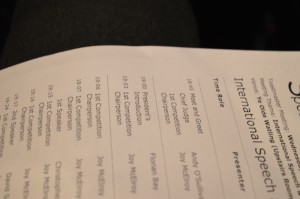 Thien delivered her speech "Cut it Out!", starting with a theatrical entrance, parodying female beauty care adverts before delivering a withering critique of the way that advertising objectify women. The speech worked well in combining serious content with good use of rhetoric and body language in order to demonstrate and parody the target of the speech; it was an engaging speech.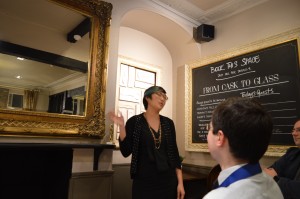 Helen delivered her speech, focusing on her love of numbers growing up and how she has used numbers in the past as a way to help ordering her life – Helen impressed everyone in the audience with her ability to turn words into numbers by matching letters to numbers, and gave an interesting speech that was conversational in style.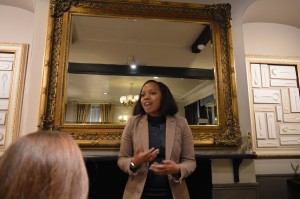 After the break we had the mystery speaker, Annabel from London Victorians club, who delivered a speech giving insight into her life as the daughter of a tiger-mum, sharing with us the long list of extra-curricular activities and expectations placed on her, and how she lived up to them. This was the speech on which the evaluation contest was based.
The evaluators were Trisha, Isabele, Sarah and David, all wow-ing the audience with confident and interesting evaluations made only very shortly after having heard the speech.
Before the results came in there were some table topics, including one from Florian on "what's the better gender: men or women". Florian did not tiptoe around the answer.
Speaker First Place: Thien Trang Nguyen Phan
Speaker Second Place: James Webb
Speaker Third Place: David Saer
Evaluator First Place: Sarah Beckwith