Another month, another 4th Wednesday during which St Paul's Speakers brought the arches of the Loose Cannon pub to life! Following the President's introduction by Florian, inviting us all to exceed our limits and set ourselves goals as speakers and leaders. Club's Vice-President of Education Mikhail then took over as Toastmaster of the evening. Keeping track of time and help our speakers stay on time, was Eliza. Listening to our speakers use of the English languages was Christopher, with 'audacious' as word of the day.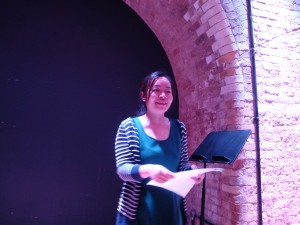 The first of the night's speakers was Katen for his very first speech, the Ice Breaker. In "Me Myself and I" Katen introduced himself to the club, telling us all about his family, his passion for cricket and work so far. Peppering his speech with humorous anecdotes and highlighting the important point that communicating well is power! Following on was Michael "Meetup" telling us how he met like minded fans of rock band The Clash and fellow bikers interested in doing tours all over the UK. Both speakers kept on time as highlighted by timekeeper Eliza. With Sergeant at Arms Caroline then taking the floor to introduce the fourteen guests presents that evening.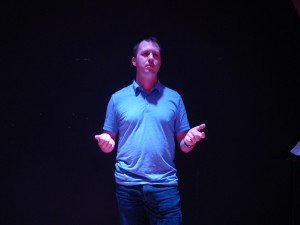 The evaluation of the two speakers were done by Florian and Hamad. Florian recommended that Katen incorporates more vocal variety in future speeches, alongside a sharper conclusion. Hamad suggested using the whole of the stage to express oneself as this was in line with Michael's speech objectives of using body language effectively.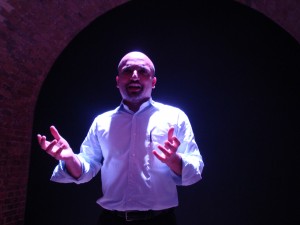 Chairing the table topics session of improvised speeches, was Dani. With "A day in the Life of" as theme. Various speakers described the life of a Vegas poker player, a circus acrobat, a samba dancer in Brazil, a sheep farmer in the Alps and James Bond among other occupations. Evaluating all the table topic speakers was Mikhail.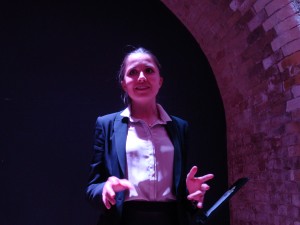 The meeting concluded with Christopher's grammarian report including a full count of hums, err and other verbal crutches. Followed on by Jeetesh's general evaluation of the whole club.
See you all at our next meeting. The club's Table Topics and Humorous Speech contest!