Our last meeting was held at St Botolph without Aldgate where Christopher was Toastmaster of the evening.
The evening's functionaries featured Joe as Grammarian, introducing "modicum" as the word of the day, and Anne was the evening's timekeeper.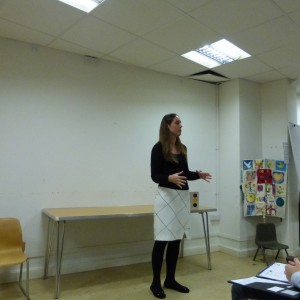 The speeches kicked off with Andrew giving his first ever toastmasters speech (the icebreaker), introducing himself. Andrew delivered his speech with a clear and confident voice, telling us about growing up in Tunbridge Wells, his love of sport, and his hair!
Mikhail gave the next speech "London to Paris: how do I get there", from the advanced manuals ("speaking to inform"). Mikhail delivered his well structured speech very clearly and calmly, running over the options to get to La Ville Lumière.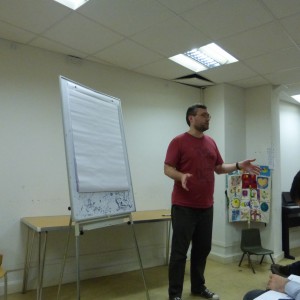 Florian evaluated Andrew's speech, noting how well it was delivered, and making recommendations about adding vocal variety.
Hamad evaluated Mikhail's speech, remarking on Mikhail's calm presence, and recommending Mikhail to have a more assertive opening.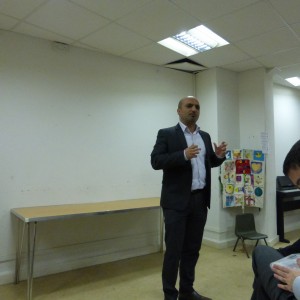 David was the evening's table topic master, lulling us into a false sense of security with talk of Christmas, before moving into table topics themed around the apocalypse – such questions as "who would you eat first when all the food runs out?" It was a fun table topics session, with lots of laughs, which Michael evaluated, congratulating the speakers on speaking for at least a minute.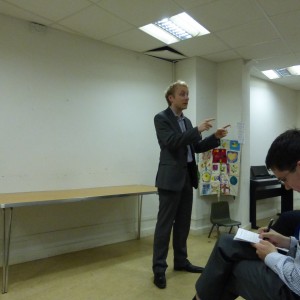 Joe as grammarian congratulated speakers on interesting word choices and use "modicum", and reporting on their "um" and "er" scores.
Before the evening wrapped up, Laurent (also winner of best table topic!) did a thorough general evaluator's report.