Our first meeting in our new venue Ye Olde Watling was a lively affair with three prepared speeches.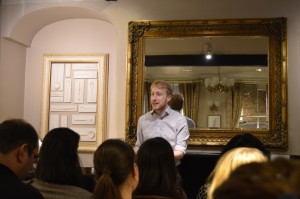 David was Toastmaster of the evening, introducing everyone to the stage with their favourite piece of regional slang – from "gurt lush" to "tha's using yer noggin".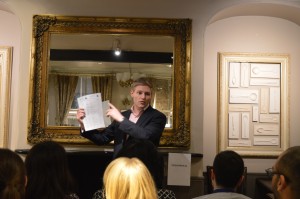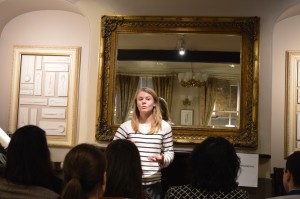 Andrew was the evening's timekeeper and Isabelle the grammarian, introducing the word of the day "phenomenal" (a word which speakers then try to fit into their speeches).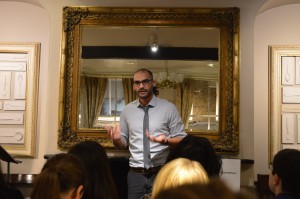 Sumit gave the first speech of the evening "Eating Alone" with an interesting and conversational speech looking at choices people make to do things on their own.
Florian gave a speech from the advanced manuals telling an original story. Florian told us an engaging story of how he left home in France for university in the UK.
Mikhail gave a speech from the advanced manuals, a technical briefing titled "HTTP and TCP/IP", a technical speech that was presented to be understood by non-techies.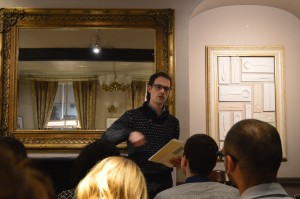 After the break came the evaluations, starting with Anne evaluating Sumit's speech, James evaluating Florian's, and Dani evaluation Mikhail's They were all insightful evaluations that looked at the positive aspects of the speeches, as well as areas of improvement.
Charles was the table topics master of the evening, asking a fun and interesting array of accessible questions, starting with "what's something that you would really like to do in your life but haven't yet done?! There were some really humorous answers and many of the guests took part.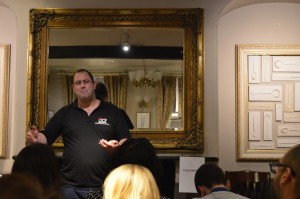 Then came the final evaluations, with Christopher delivering the table topics evaluations, Isabelle delivering the grammarian report, commenting on interesting word usage, and Peter (from a fellow toastmasters club) gave a very warm and useful general evaluators report on the club as a whole, as well as evaluating everyone who had been on stage who hadn't been evaluated.