(Work in progress, this page is being constructed)
What is Pathways
---
Continue your journey of personal and professional development through Pathways, Toastmasters' new education program! As the foundation of your Toastmasters experience, Pathways is designed to help you build the competencies you need to communicate and lead.
The old system provided a number of manuals most notably the Competent Communicator (CC) and Competent Leadership (CL) Manuals. Toastmasters International spent many years designing a fabulous new (more tailored) replacement education system called "Pathways". Essentially members can now choose from 11 different paths that better suit their own personal goals and aspirations, a major improvement over everyone being bound by the same CC and CL manuals.
The links below provide a detailed overview of Pathways: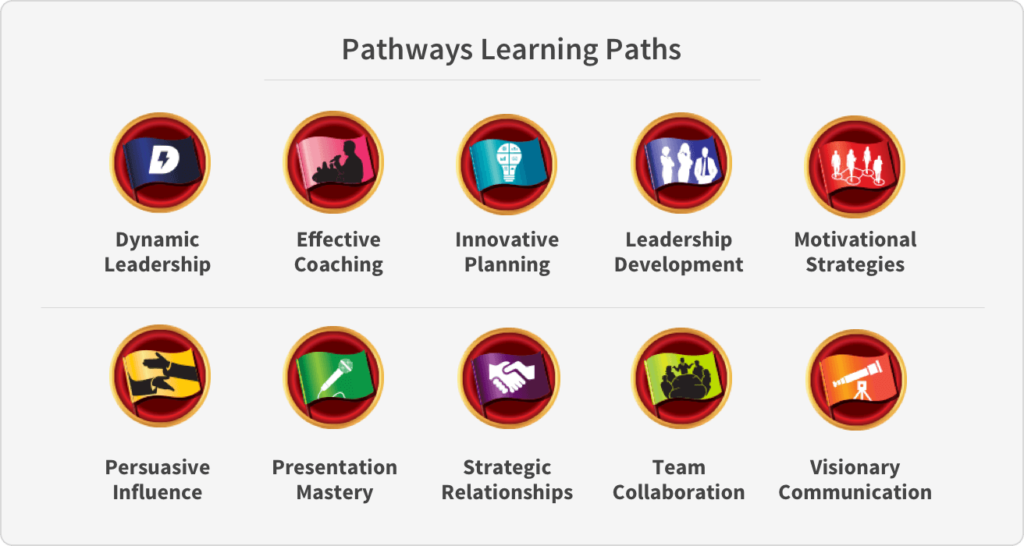 NB Engaging Humour has now also been added.
The Toastmasters Pathways learning experience was developed around the following five core competencies:
Public Speaking
Interpersonal Communication
Strategic Leadership
Management
Confidence
Pathways has now rolled out, we've had training on it, and most club members are now working their way through their chosen pathway. Looking at the system, it's clear we have members with a range of interests – the paths chosen are spread pretty evenly across the 10 available paths.
New Members – Starting Pathways and New Toastmaster Joiners
---
We encourage those who haven't signed up to do so. There's an online test that will suggest paths for you at choose your Pathway.
The first step in Pathways is to take an assessment. This simple assessment will help you identify your interests and goals, and recommend the path that best fits your responses. You may be surprised and excited by the results!
Existing Members – Club Advice on Transfer from Competent Communicator (CC and CL) Manuals
---
Even if you are on the old CC and CL manuals please, please, please register for pathways (it's free for the first path) as it will give you access to the evaluation resources for other members.
Some valid reasons to sign up to Pathways and begin your journey now:
Signing up to Pathways is free for your first path.
Members may continue both the old CC and CL manuals and Pathways at the same time. (Rakesh – Club President is currently doing this, so are other members)
Speakers on the Pathways now require their evaluations to be completed using a downloaded form. Thus if you are an Evaluator then you shall need access to the Pathways system, or the Speaker will have to download the form for you. With a PDF the Evaluator can type instead of handwriting, then email this to the Speaker who can upload to their Pathways profile. Lot easier than scanning documents.
Toastmasters have given 2 years from July 2018 (awaiting exact date) for any members on the old system to complete their old CC and CL manuals. So please factor this is in. With Pathways there is no time limit.
If a member had completed projects on the old CC manual ONLY the Ice-Breaker (project 1) can be used as a credit on Pathways, so that first speech does not need to be repeated. Shame but those are the Toastmasters rules outside our control. Please use this link to download the ice-breaker credit form.
Our advice is to finish existing manuals ONLY if you are close to doing so (example you have completed CC Project 4 and above). If you have just started on the old scheme we suggest that you switch to the new scheme, though this is entirely up to you.
Pathways Choice
---
There are 11 amazing paths to choose from:
If you want to examine ALL the paths in more detail, then the contents of the projects (which mostly equate to speeches) can be found in the Pathways Paths and Projects Catalogue.
Dynamic Leadership
Effective Coaching
Innovative Planning
Leadership Development
Motivational Strategies
Persuasive Influence
Presentation Mastery
Strategic Relationships
Team Collaboration
Visionary Communication
Engaging Humour